The chilliest time of the year, winter brings both snow and a new environment to explore. Trade swimming and hiking for ice fishing and snowboarding as you explore all the fun things to do in the Finger Lakes in December.
If you're looking to learn more about our area, check out our free Destination Guide to learn more about the best things to do in Hammondsport and beyond!   
Request Your Destination Guide
4 Ways to Explore the Finger Lakes in December
Visit a Local Terrain Park
Here in upstate New York, we enjoy visiting our local terrain parks to go skiing, snowboarding, and snowshoeing in the winter. Whether you prefer visiting a ski resort for a range of slopes ranked by difficulty or a state park for Nordic skiing, there is always a new snow-filled adventure in the Finger Lakes.
Ice Fishing on Keuka Lake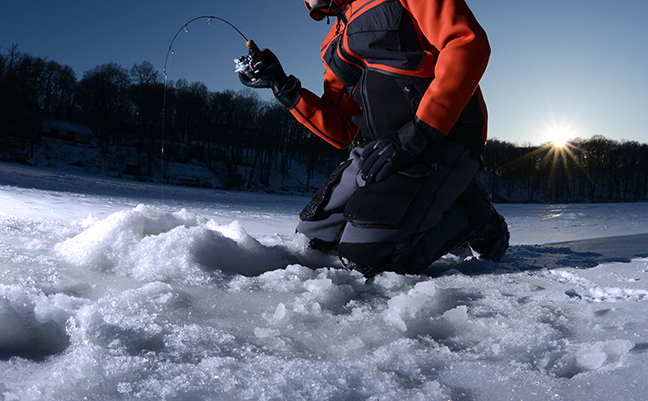 Keuka Lake is too deep and long to freeze entirely, but its unique shape means there are great spots at the shallower northern tips where you can engage in the old-fashioned sport of ice fishing in the winter. You can fish for lake/brown/rainbow trout, pickerel, largemouth and smallmouth bass, sunfish, and yellow perch at several access points around Keuka Lake. Ice fishing is fun but can be dangerous so read the New York state's official guide on how to Ice fish for all safety regulations before you go for the first time.
Visit an Indoor Museum
While the weather outside is frightful, inside a museum is so insightful! As you let it snow, visit some of our favorite indoor museums, such as:
Attend a Free Holiday Event on the Finger Lakes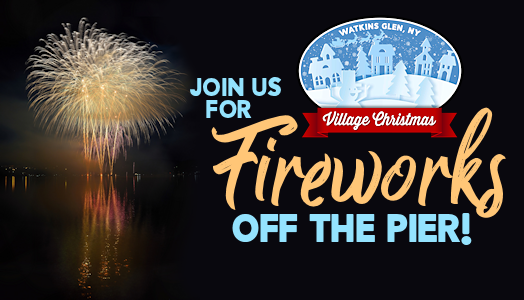 Join the town of Watkins Glen in a free celebration of Christmas in the annual Village Christmas in early December. Say hi to Mr. and Mrs. Santa Claus, sip hot chocolate, and watch fireworks off the pier in magical downtown Watkins Glen.
Enjoy Your December Stay on the Finger Lakes
Return to the Hammondsport Hotel after a day of skiing, snowboarding, and fun in the Finger Lakes. Our hotel on the southern tip of Keuka Lake offers comfortable accommodations, including Standard 2 Queen Rooms, 2 Queen Suites, Standard King Rooms, King Suites, and accessible accommodations. Enjoy our complimentary hotel amenities like a heated indoor pool, guest laundry, a 24-hour exercise facility, and more during your stay. Best of all, our hotel is within driving distance of everything we mentioned in this blog!
Check our availability to start planning your ski trip to the Finger Lakes!